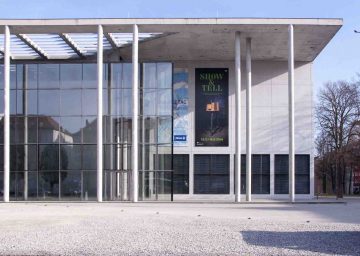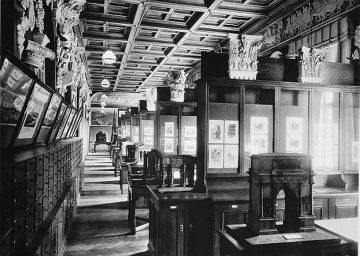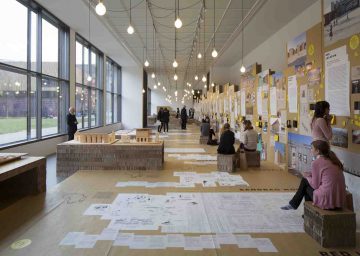 Hours & Admission
Opening Hours
Tuesday through Sunday, 10 a.m. to 6 p.m.
Thursday, 10 a.m. to 8 p.m.
Monday closed
Admission
Regular | 10 €
Reduced | 7 €
Sundays | all 1 €
Explorer tours for kids
Set off on the Explorer Tour! There are lots of exciting fun tasks to guide you through the entire museum. Use the orientation plan to find your next location. You will find your task in each room highlighted by a color. Let's start in the rotunda.
A copy of the tour is available for free and in six different languages at the information desk in the rotunda.
The Explorer Tour is published by PIN. Freunde der Pinakothek der Moderne & Stiftung Pinakothek der Moderne.
Explorer Tour map dance and animals
Explorer Tour dance (German, English, Arabic) and (Spanish, French, Italian)
Explorer Tour animals (German, English, Arabic) and (Spanish, French, Italian)