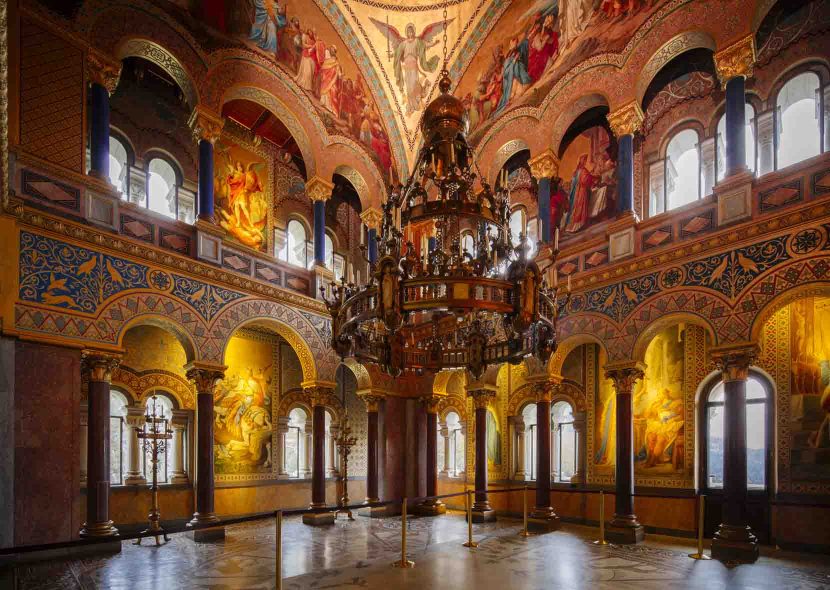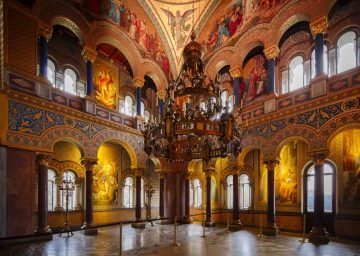 Heritage is a Commitment - The Architecture under King Ludwig II
Today, the boundaries between private and public are blurred. King Ludwig's palaces belong to Bavaria's cultural heritage. The fairy-tale king used his position to realize numerous - often controversial - artistic ideas and visions. The exhibition at the Architekturmuseum coincides with the 150th anniversary of the Technical University that was founded by Ludwig and shows an overview over the different building types during his reign.
Every first Saturday of the month, art history and theology get together in front of an artwork at the Pinakothek der Moderne to draw the public into a creative dialogue. Prior to the talk, a musical recital interprets the topic at the nearby Markuskirche.
With Jochen Meister and Olaf Stegmann
Saturday, November 3 | Music: 3.30 p.m. | St. Markus-Kirche, Gabelsbergerstr. 6 - Music: Seonghyang Kim & Michael Roth on the organ
Talk: 4 p.m. | Pinakothek der Moderne
Admission: 7 Euro including admission for the museum
A cooperation between Evangelische Stadtakademie München, Evangelische Studentengemeinde LMU and St. Markus