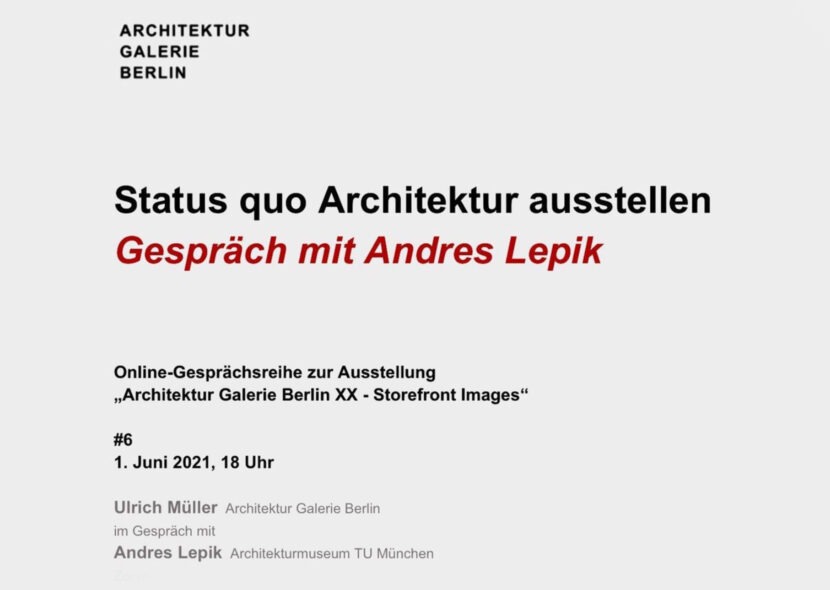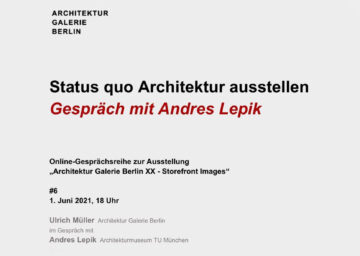 Status quo exhibit architecture
Since the Architektur Galerie Berlin was founded 20 years ago, the discourse on contemporary architecture has permanently evolved according to the respective current issues. At the same time, the digital availability of information as well as communication via the new media have triggered an immense transformation process of the physical format "exhibition" itself. Accompanying the exhibition, gallery founder Ulrich Müller will talk to influential actors about the challenges and opportunities of this development in the series "Status quo Architektur ausstellen".
All information and the zoom link can be found here.