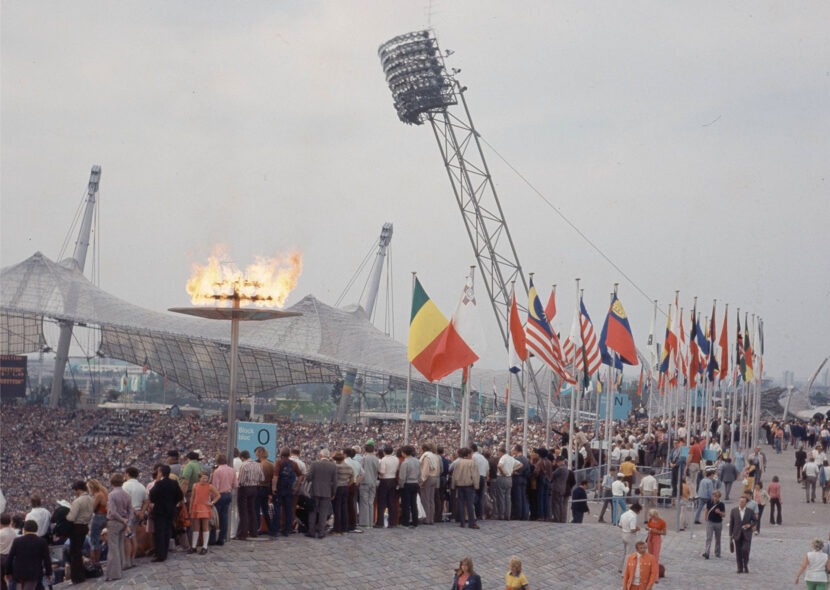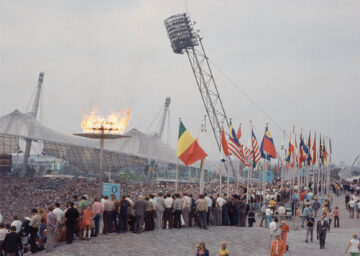 Tour through the Olympic Park with ... Irene Meissner
The Olympic Park is Munich's most significant contribution to 20th century architecture and landscape design. Together with the light floating tent roof construction, the idea of an "Olympics in the green" was implemented here in a naturally formed landscape that became the symbol of a new democratic Germany. The two-and-a-half-hour tour leads first to the Olympic Hill, then to the main sports facilities and the Olympic Assassination Memorial. This tour ends at the Olympic Village.
This event is already fully booked!!!
Meeting point: U-Bahn station Olympiazentrum (U3).
Registration at am@architekturmuseum.de