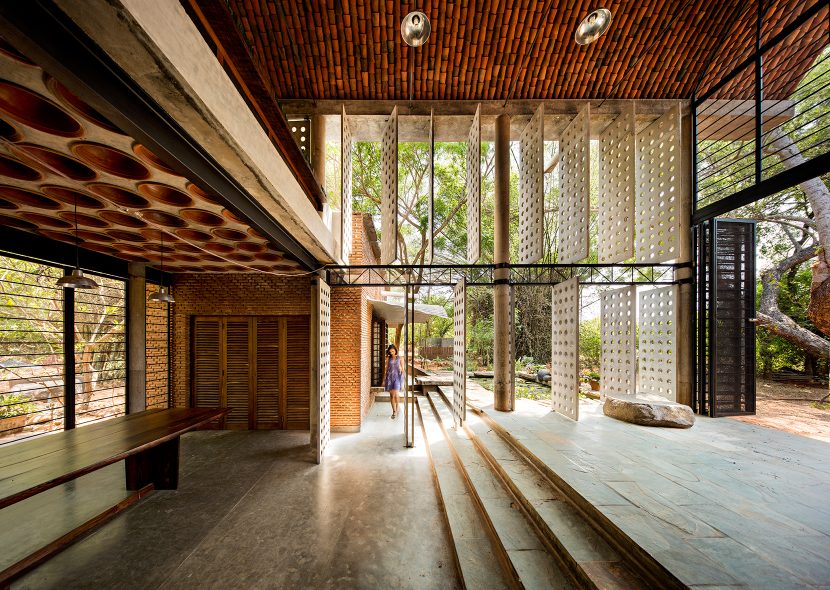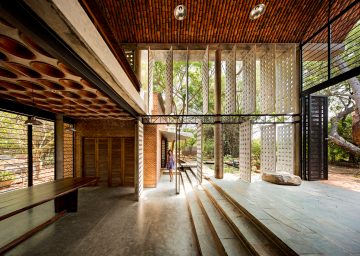 Contemporary Architecture in the Context of India
Beginning with the foundations of ancient Indian knowledge of human habitat, the lecture covers the entry of global architectural ideas that took roots in India.  Starting with early modernism in the 30s the talk will visit key projects and figures who shaped contemporary architecture in India, and lead up to key concerns in the current context of rapid urbanisation where there is a tug of war between the environment and development,; with affordability, spatial exclusion and social segregation emerging as serious challenges.
Anupama Kundoo's own architectural projects over the last 3 decades have been both about developing knowledge about building in this context, as well as about building knowledge across the community: craftspeople, engineers, designers, students, manufacturers, users, etc.  She sees knowledge is empowerment and architecture is the result of building knowledge and building processes.  Design helps to achieve more with significantly less: better use of 'human' resources (intelligence, knowledge, time) can prevent depletion and deterioration of other natural resources. Such an approach can help discriminate between the necessary and the superfluous, so that cities not only survive, but thrive.
This lecture is part of the exhibition "Balkrishna Doshi. Architecture for the People".
location | Ernst von Siemens-Auditorium, Pinakothek der Moderne