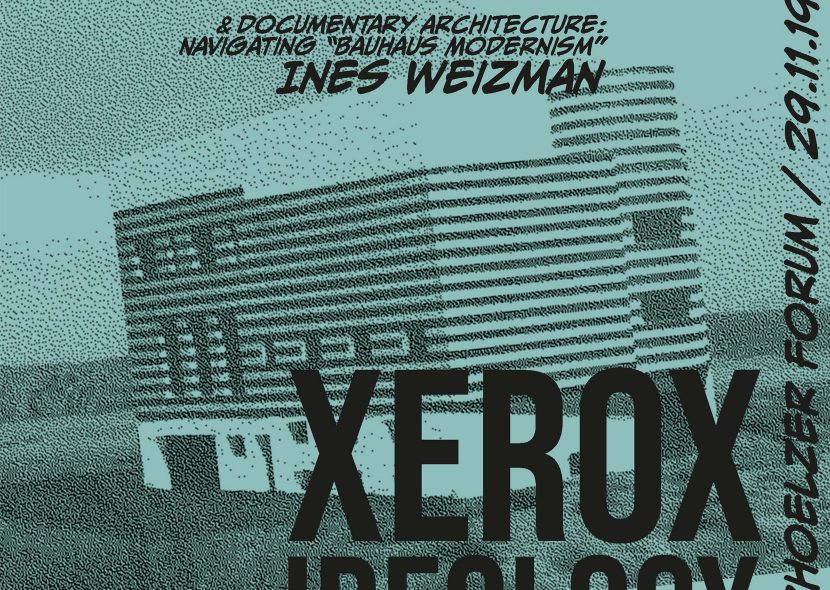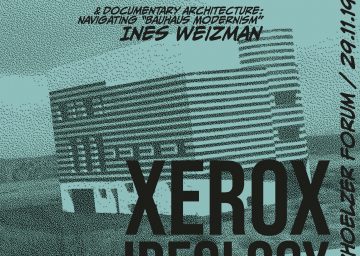 Documentary Architecture: Navigating "Bauhaus Modernism"
This talk will reflect on the multiple historiographies of the Bauhaus and the story of a global architectural history of modernism within which it is located. The complex trajectories of Bauhaus migration — its architects, artists, documents, objects, and of course its ideas — have splintered across a fragmented world, leading to disputes and sometimes to legal challenges concerning authenticity, physical and intellectual ownership, and copyright.
Ines Weizman will also present her latest edited book "Dust&Data. Traces of the Bauhaus across 100 Years" which collects essays that unearth new details about the history of the school and reveal the perspectives of marginalized, dislocated, silenced, and dispersed voices that have gone unheard – until now. These include the voices of queer architects, of the (too) few women practitioners, of those in the global South who studied at the Bauhaus or were influenced by its ideas, and the perception of the school beyond the Iron Curtain of the Cold War. This talk will also introduce the "documentary" mode as a historical method that would look at the materiality of Bauhaus objects as the molecular units of politics and history through which we can plot a complex circuit of circulations, migrations, and forms of connections to other modernisms contemporary to the Bauhaus.
Ines Weizman is director of the Bauhaus Institute for the History and Theory of Architecture and Planning and a professor of architectural theory at the Bauhaus-Universität Weimar. She is founding director of the Centre for Documentary Architecture (CDA). In 2014, her edited book "Architecture and the Paradox of Dissidence" was published by Routledge. The book "Before and After: Documenting the Architecture of Disaster", co-written with Eyal Weizman, was published in the same year by Strelka Press. Her latest edited book Dust & Data. Traces of the Bauhaus across 100 Years was published in 2019 with Spector Books.
The installation 'Repeat Yourself': Loos, Law and the Culture of the Copy was shown at the Venice Architecture Biennale in 2012, and in 2013 as solo-shows in the Architecture Centre Vienna and the Buell Architecture Gallery at Columbia University, New York. Earlier research and exhibition projects include Celltexts. Books and other works produced in prison (together with Eyal Weizman), first exhibited in Fondazione Sandretto Re Rebaudengo, Turino (2008, 2009, 2014, 2015). In 2019 she curated the exhibition of the CDA The Matter of Data: Tracing the Materiality of 'Bauhaus Modernism' that is currently on show at the Bauhaus Museum Weimar and the Liebling Haus in Tel Aviv.
The event is organized by Sina Brückner-Amin, Teresa Fankhaenel, and Elena Markus.
November 29, 2019, 5 p.m.
Vorhoelzer Forum, room 5170, 5th floor
TUM Fakultät für Architektur
Arcisstraße 21, 80333 München