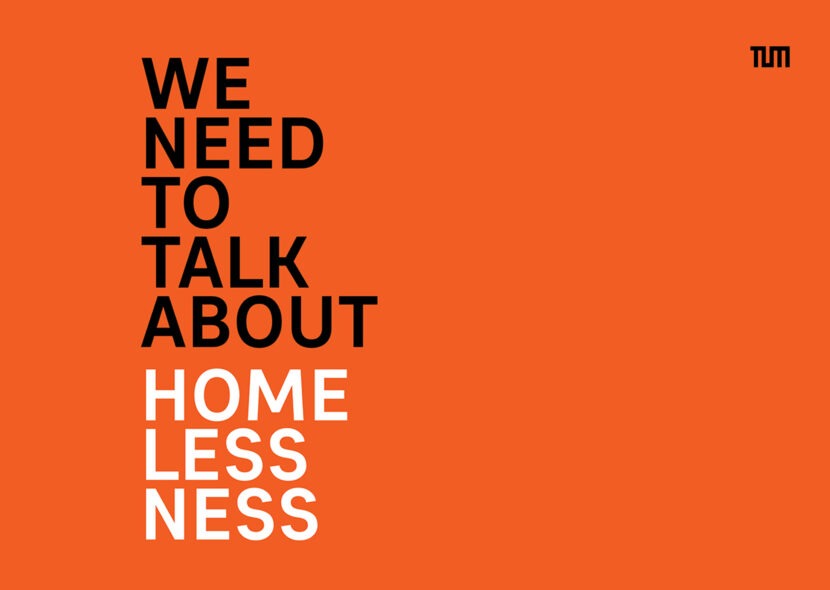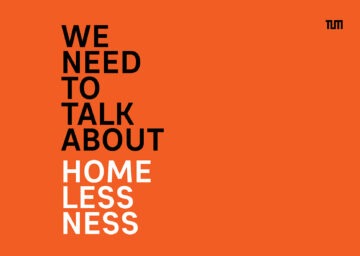 We need to talk about homelessness
An exhibition by students and curators of the Chair of Curatorial Practice
Home — hardly anything is more relevant in the times of the COVID-19-Pandemic. At the same time, the urban dimension of homelessness has rarely been as visible as it is today. When the streets are empty, the homeless are the ones left behind. All over the world the number of people experiencing homelessness is rising. We need to talk about it.
The exhibition We Need to Talk About Homelessness, investigates the topic by exploring the spatialization of homelessness in cities in Germany, Austria and Switzerland, shedding light on the conditions of housing within our society. What defines home? Who is entitled to housing? And how does housing lead to re-integration?
Find the publication to the exhibition here.
The exhibition is the outcome of a Master Projekt of the Chair of History of Architecture and Curatorial Practice taught by Prof. Andres Lepik and Dr. Daniel Talesnik.
With contributions by:
Antonia Cruel; Ann-Kathrin Gügel; Michelle Hagenauer; Piet Kretschmer; Lavinia Krick; Lisa Luksch; Georg Meck; Ann Sophie Megerle; Ella Neumaier; Ginnya Pryscilla; Ellen Scheer; Christopher Schmollinger; Theresa Thanner; Leonie van Kempen; Ilyas Kerem Yilmaz
As part of the exhibition, the curators want to draw attention to the Instagram account Streetvoice. Here, people who are not heard on the street are given a voice through their photo and video contributions.
Location | Künstlerhaus Palais Thurn and Taxis Bregenz