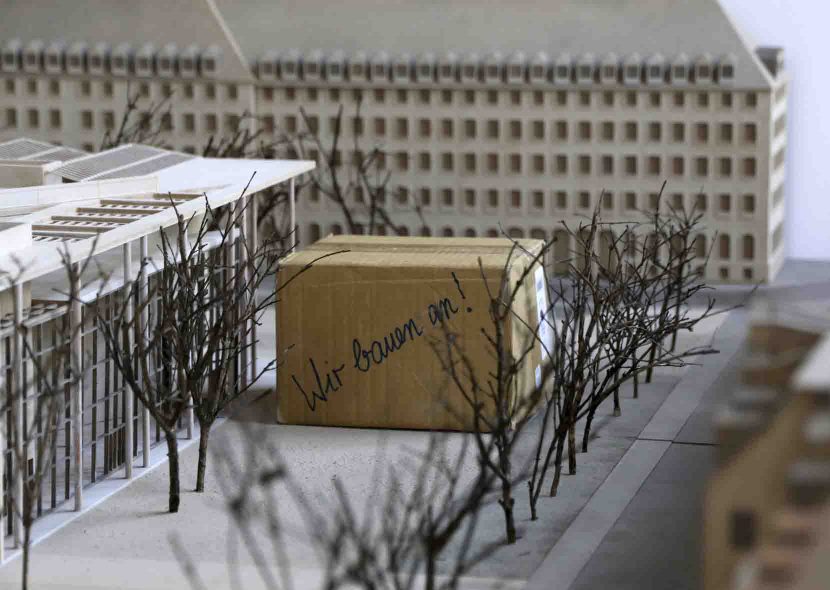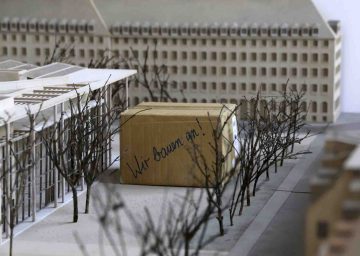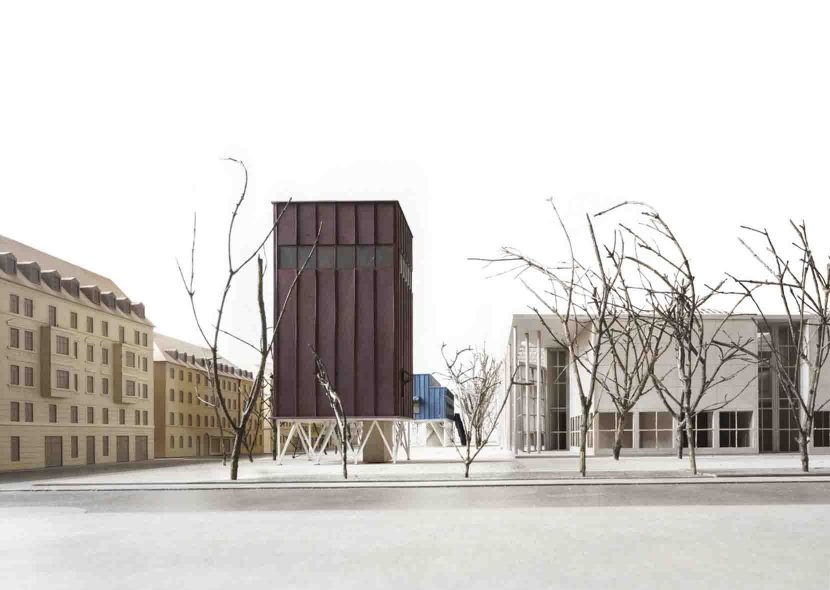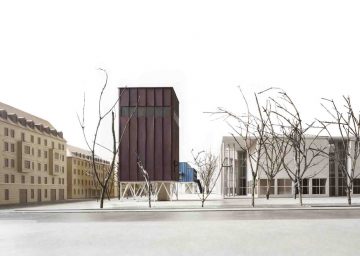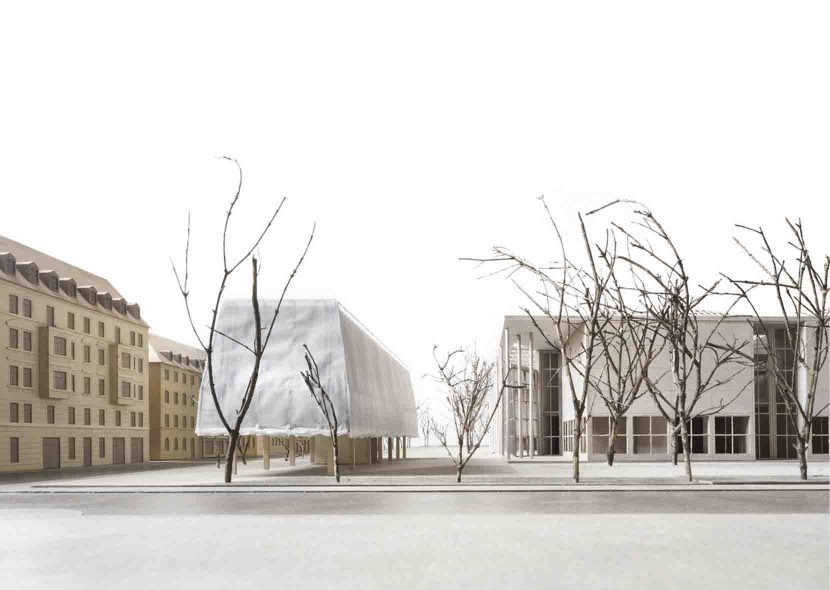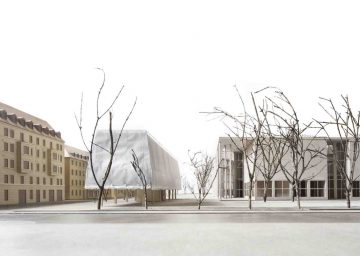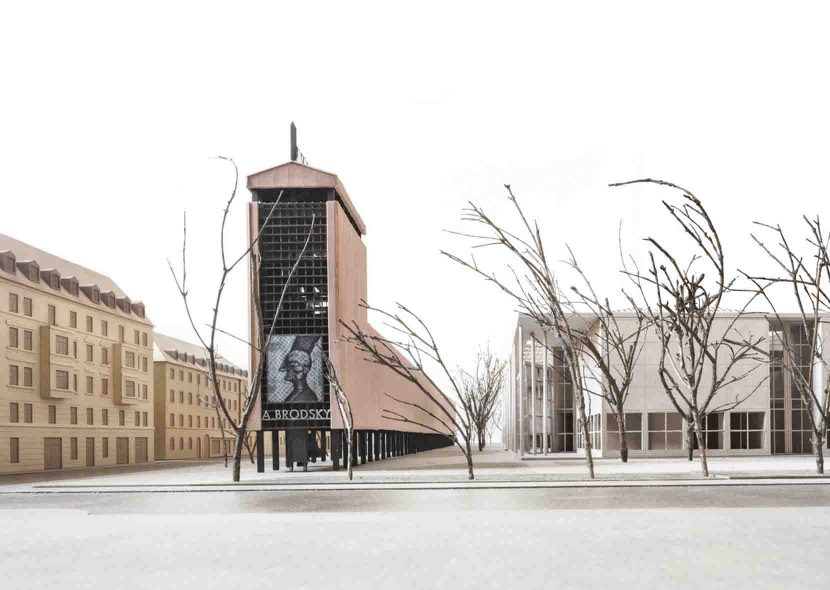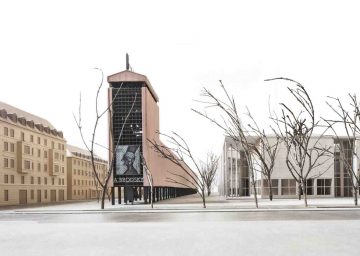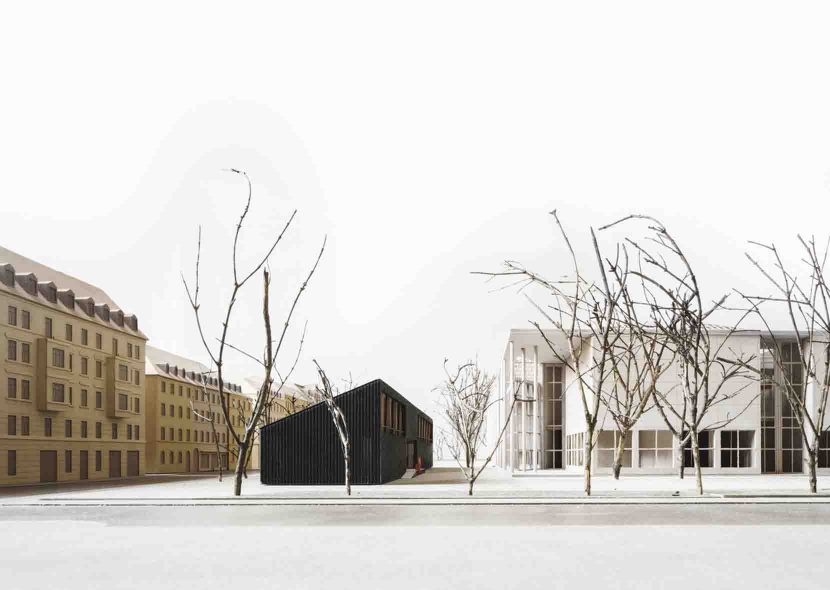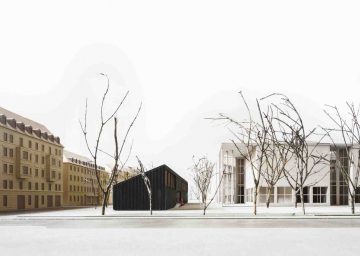 We're Adding An Extension!
A new education space for the Pinakotheken
Open, bright, spacious, and suitable for versatile uses – that's the brief for the new Temporary Center for Art and Architecture Education

 
in the heart of the museum quarter. The Pinakothek der Moderne opened in 2002, uniting four museums under one roof: Architecture, Graphic Design, Design, and Fine Arts. An extension that was planned from the start to accommodate offices and archives, exhibition and education spaces, was never built. This means that much-needed space for art and architecture communication and education is still lacking today. Now, workshops and work spaces are finally going to be constructed for educational programs such as workshops with children, students and adults, as well as roundtable discussions and other activities. The museums would like an extension similar to the temporary "Schaustelle" exhibition space (2013) on the south side of the Pinakothek der Moderne. The designs by students at the Technical University of Munich represent an initiative for the development of spatial concepts for various education and communication formats and for a discussion of the requirements and feasibility of a temporary extension.
An exhibition by the 
Architekturmuseum
 an

d the Chair of Architectural Design and Construction at the Technical University of Munich
Duration | May 18 – June 7, 2018
Opening | May 17, 2018, 7 p.m.
Place | Architekturgalerie München, Türkenstraße 30 | Gartenhaus, 80333 München
Speakers | Nicola Borgmann, Andres Lepik, Sandra Hofmeister