Here you can find information about our current exhibition, join a architecture workshop, click through our new publication or follow the work of our team. More content will follow shortly and will also be announced on our channels on Facebook and Instagram!
Exhibition
"DesignBuild" - is a teaching method offered at numerous architecture schools around the world, where students plan, design and implement projects in full scale. They build homes, theaters, schools, kindergartens and hospitals mostly in developing countries, but occasionally also in underserved areas on their own doorstep. Even before the official opening of the exhibition "Experience in Action", you can find out more about DesignBuild in the report by SWR2, our newly produced short film and interviews with Ralf Pasel and Peter Fattinger on the exhibition, or flip through the publication.
Kitchen on the Run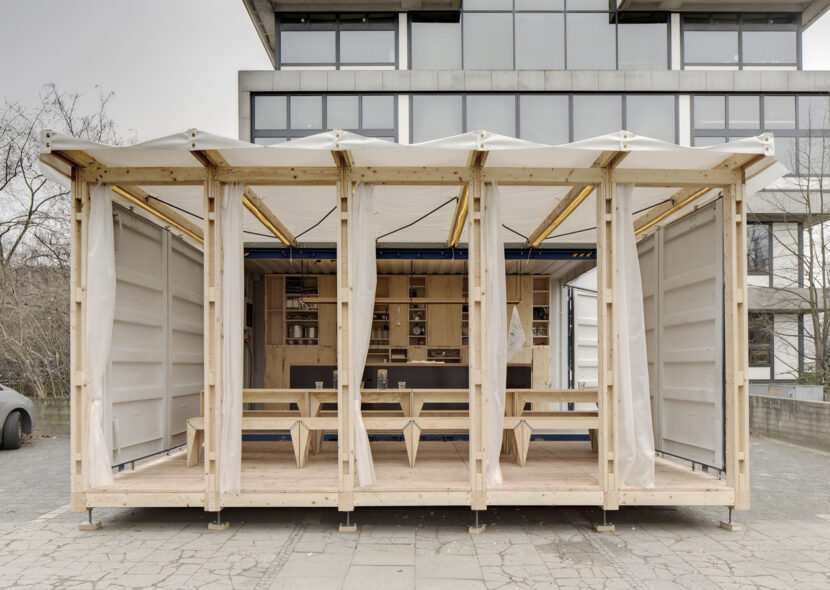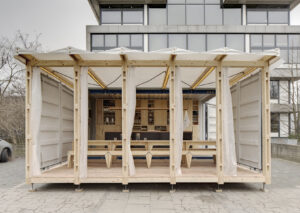 Kitchen on the Run - is part of our exhibition "Experience in Action! Desgin Build in Architecture".
The container will be open every Thursday (17:30 - 20:00) and Sunday (13:00 - 17:00). Starting in July, there will be an expand program.
Find the program here!
Architecture workshops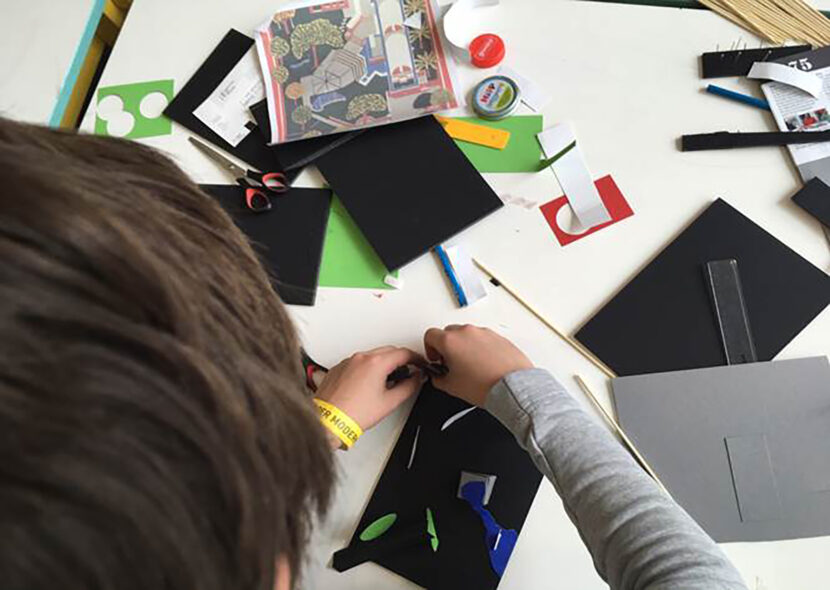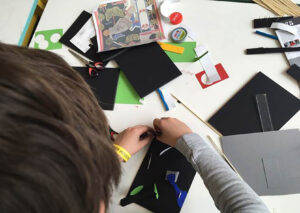 The Architekturmuseum der TUM - supported by the Förderverein des Architekturmuseums - offers creative architectural workshops for each exhibition.
From now on we start the series #HOLDTHELINE with Enrica Ferrucci, where you can participate! Click here for instructions.
And also to the new Workshop you can find instructions here.
We are looking forward to the results shown on photos, suggestions and ideas, send them to foerderverein@architekturmuseum.de.
So stay tuned ...
Staff Picks
From now on, once a week, we will give new insights into the work at the A.M. We will show an exhibit or an object from our collection, a drawing or a photo that we are currently working on, and about which a team member will tell a short story. Every Monday on Instagram and Facebook!