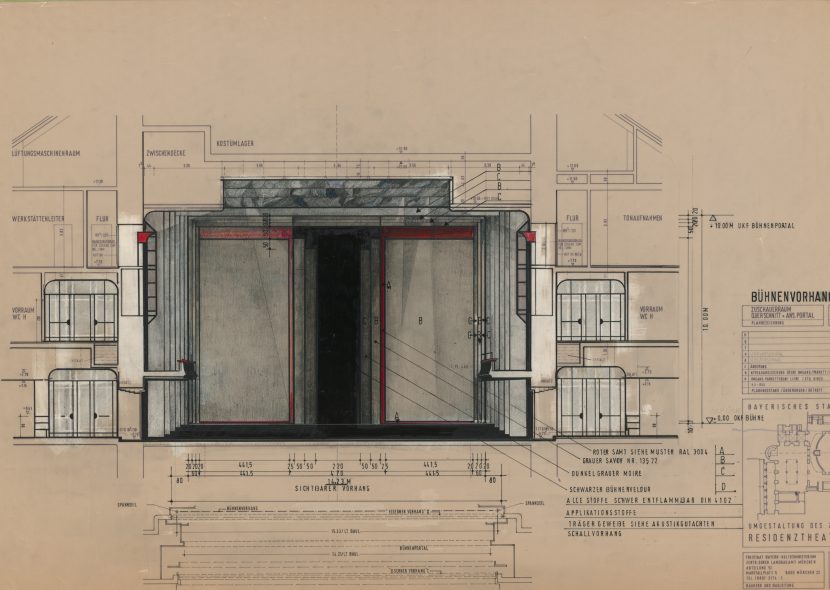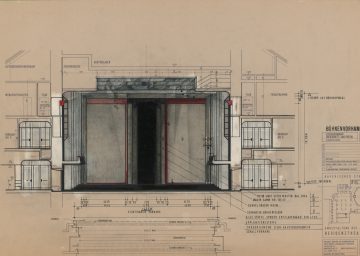 Collecting, Documenting and Presenting Architecture
Summer Semester 2019
[Modul AR20083] Collecting, Documenting and Presenting Architecture:  The Architect Alexander von Branca in the Archive of the Architekturmuseum
with: Anja Schmidt
Alexander von Branca's architectural work is enormous. After studying at the TUM and the ETH Zurich, Branca ran his own architectural office in Munich and worked from 1972 to 1988 as a county home nurse. Almost 400 of his projects and competition entries have been preserved in the archive of the Architekturmuseum. In addition to his best-known work, the Neue Pinakothek, these include numerous churches, but also schools, banks and administrative buildings.
The task of the seminar in the SS 2019 was to discover selected building projects from the estate of Brancas and to present them in pictures and text. A challenge for the students, because the number of drawings and plans was often in the hundreds and the formats were in many cases oversized. This was an intended prerequisite, because the correct conservation of the originals and the ability to (re-)construct projects from individual drawings was exactly what the students were supposed to learn.
After reviewing the plan folders, at least twenty drawings for each selected project were individually recorded in a database and scanned in high resolution. With their own design, the students showed how they would have solved the construction task from today's point of view.
The seminar was held in English. The texts are published here in the original English language.
The following seminar papers have been developed:
Beliavska, Magdalena: Konrad-Martin-Haus, Paderborn
Brinchi Giusti, Beatrice: Erbprinzenpalais, Regensburg
Calenzo, Simone: Deutsche Pfandbriefanstalt (Depfa), Wiesbaden
Casagrande, Concetta Maria: Raiffeisenzentralbank (DG Bank), Augsburg
Rodriguez, Lucrezia: Kulturzentrum und Löwenbräugelände am Gasteig, München
Saccomanno, Chiara: Residenztheater (Umbau), München
Sircana, Pietro: Wettbewerb Messestadt Riem, München